Rain Water Harvesting Manchester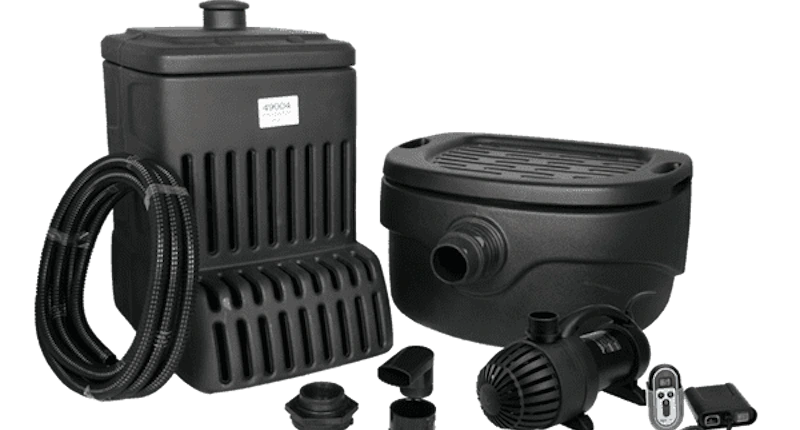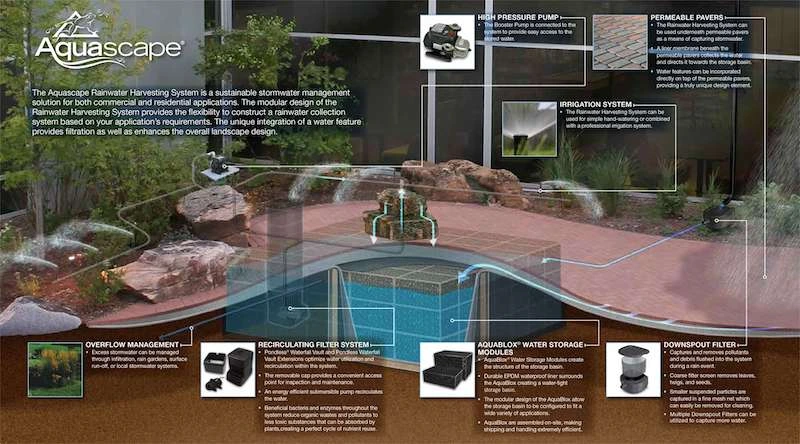 Capturing & reusing our most precious resource
Rainwater Collection and Harvesting System Collects and Stores Precious Rainwater For Reuse The Aquascape Rainwater Harvesting System adds the beauty of a water feature to a rainwater collection system for capturing, filtering, and reusing our most precious resource – water! Whether you choose a Pondless Waterfall or bubbling urn to add to your landscape, you'll be happy knowing your rainwater harvesting system not only looks great but is beneficial for the environment too.
Aquascape Rainwater Harvesting System
The Aquascape Rainwater Harvesting System is a sustainable storm water management solution for both commercial and residential applications. The modular design of the Rainwater Harvesting System provides the flexibility to construct a rainwater collection system based on your application's requirements. The unique integration of a water feature provides filtration as well as enhances the overall landscape design.
Contact us today
Rainwater 101 - Learn how to capture, filter and reuse rainwater using the RainXchange Rainwater Harvesting system by Aquascape with Ed Beaulieu, "The Conservation Guy"!
Sustainable Water Features - Join Ed Beaulieu on this Aquascape Project Showcase of sustainable water features built during the 2009 Green Community Makeover Movement. See just how beautiful capturing rainwater for irrigation on your property can be with an Aquascape sustainable water feature.